About Us
Since our inception in 1999, we have strived to offer high quality fitness equipment to our Domestic and Commercial clients. We offer a complete solution - Sales, Hire and Servicing.

We have the largest choice of hire equipment in the fitness industry, and our staff are professional, knowledgeable people with an interest in fitness and wellbeing.

Fit Hire is one of the few fitness hire companies in the UK to have a fully stocked showroom that is open to the public, enabling us to give tailored advice based on our customer's needs. Visiting customers are able to take as much time as they need, to ensure that the gym or fitness equipment chosen is right for them.
The majority of our hire and servicing customers are in Hampshire, Sussex, Surrey, Dorset, Wiltshire, Buckinghamshire, Oxfordshire, London and Middlesex, but we deliver both new and used equipment throughout the country.

We are members of the Federation of Small Businesses (FSB), the British Independant Retail Association (BIRA), and have a Consumer Credit Licence in relation to the hire of equipment.

We look forward to serving you.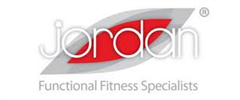 Hire Running Machine, Hire Elliptical, Hire Exercise Cycle, Hire Rower, Hire Treadmill, Hire Fitness Equipment, Hire Strength Equipment, Hire Studio Equipment, Hire Vibration Plate, Hire Matting - all at Fit Hire!
Rent Fitness Equipment, Rent Treadmills, Rent Ellipticals, Rent Steppers, Rent Exercise Cycles, Rent Rowers, Rent Vibration Plates, Rent Weight Training Equipment, Rent MultiGyms, Rent Matting, Rent Strength Equipment - visit our Fitness Equipment Showroom.